One of the main reasons to visit Great Yarmouth is to see a Hippodrome Circus show. The art nouveau building that houses it is the last surviving one in Great Britain to house a permanent circus. In addition to this, the theatre is one of the three in the world with an original stage that lowers for water shows.
What makes Great Yarmouth Hippodrome Circus unique
I bet you probably didn't have heard of Hippodrome Circus before because it is little known outside Norfolk, despite some appearances by its artists on television in the 1960s. This is a shame because the Hippodrome circus mixes theater, cabaret and acrobatics for truly unique shows like Cirque du Soleil or Las Vegas show. Nothing to do with a traditional circus show.
Most people think of the circus as a traveling show, perhaps under a big top, but this is an American invention. In fact, "modern" circus seems invented by the British in 1868. Before circus shows started to go around the towns, it was common for cities to have their own permanent circus building like the Hippodrome in Great Yarmouth.
The architecture of the Hippodrome
Built in 1903 by George Gilbert, a former circus performer, to a design by architect Ralph Scott Cockrill, Great Yarmouth Hippodrome is the only surviving example in the UK of a purpose-built circus building that is still in regular use today. for its original function.
The easily recognizable building stands out on Great Yarmouth's waterfront and has a facade clad in brick and terracotta, with two towers and Art Nouveau-style embossed foliage motifs. The Theaters Trust called it a building of exceptional importance because it is one of the only two fully functional permanent circuses specially built in Britain (the other being Blackpool Tower Circus).
Its peculiarity, however, is the original round stage that can plunge into the water, sinking into a pool specially built for water shows. If you are lucky enough to see such a show, as the stage sinks you can see giant fountains and circus swimmers appear center stage.
Today, Great Yarmouth's Hippodrome Circus remains Norfolk's only county circus and has continued to attract nostalgic and family entertainment lovers for more than a century. Compared to his age, the shows are not vintage at all and animals have not been used for years. Four new exciting and entertaining shows are produced each year for young and old.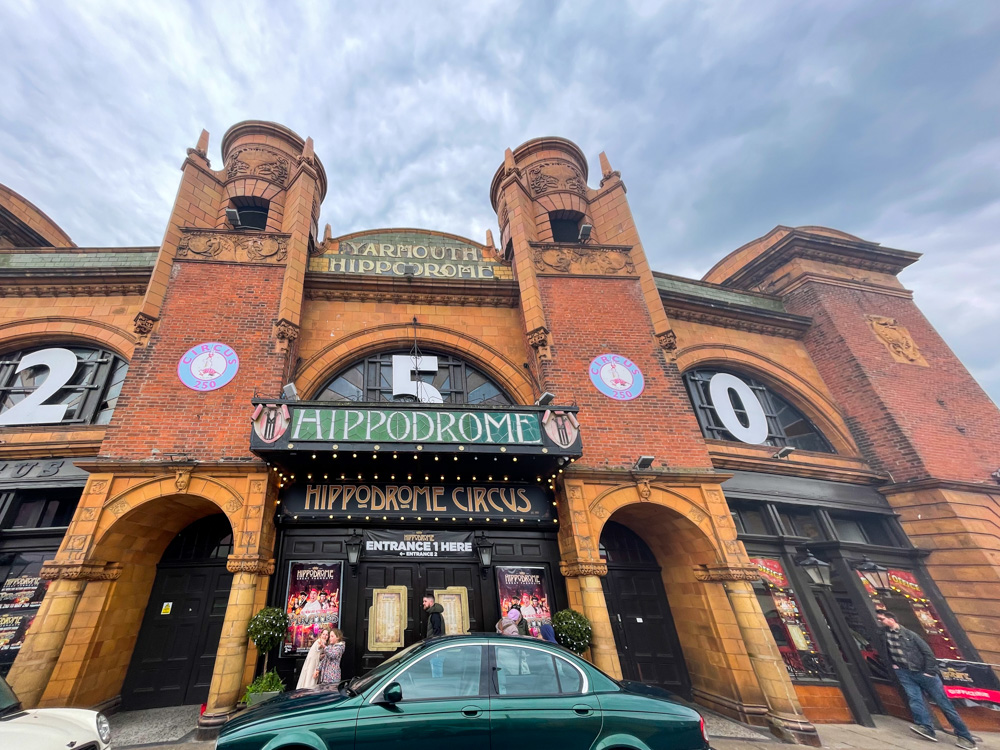 The experience of watching a show at the Hippodrome Circus Great Yarmouth
Despite living near Great Yarmouth for a year, I only went to see a Hippodrome Circus show when I returned as a tourist with my son. We booked tickets for Pirates Live, one of the most loved water shows that is repeated periodically. The actors and acrobats were brilliant and engaging. This live is really full of energy, with an engaging story for every age.
The experience of attending a Hippodrome Circus show, however, is not just the show. Sitting on the old wooden chairs of the theatre is a leap into history.
The Hippodrome Circus has always been a circus and since 1903 it boasts a stage that can sink into a heated pool to allow for water shows with synchronized swimming and the like. The seats are not front-facing, but all around the stage, for an almost 360-degree visible spectacle.
Today it is considered a fine historic building, but at the time of its construction, architect Ralph Scott Cockrill's interpretation of the Art Nouveau style was considered somewhat fanciful.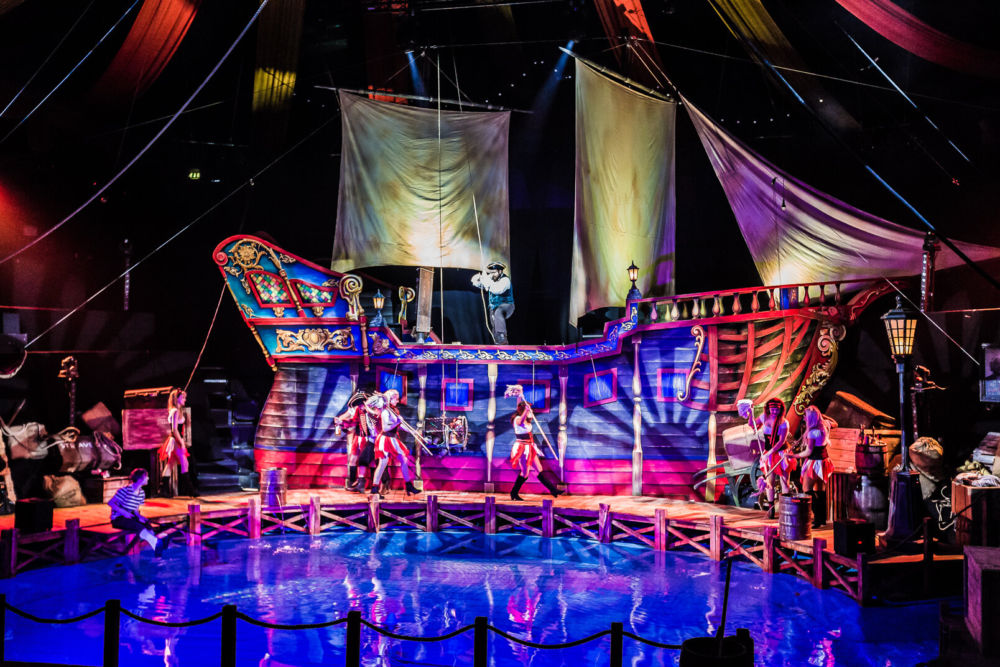 How to reach the Hippodrome Circus of Great Yarmouth
Hippodrome Circus is located nearby Great Yarmouth's waterfront. It's set back from the first row of buildings, but is easily recognisable by its iconic Art Nouveau facade. In the evening it is illuminated in a suggestive way so I suggest you switch to different times to admire it in all its splendor.
You can easily reach Great Yarmouth by train or bus from Norwich and by bus from the other coastal towns. Great Yarmouth itself you can move around on foot. In fact, apart from the Norfolk Broads, all the attractions are close to the beach. If you arrive by car, however, parking on the seafront is subject to charges and the streets can be pretty busy during Bank Holiday.
? Hippodrome Circus
St George's Rd
Great Yarmouth NR30 2EU
Now that you know all about one of England's oldest permanent circuses, write me in the comments if you already knew about Hippodrome Circus and would like to see a live show.
Best hotel deals
Search on Booking.com for the best hotel deals in Great Yarmouth.